Now I'm not talking about the kind of reviews you leave when you eat at a restaurant and are just like "Burgers were great, music was a little too loud though. Would recommend." LAME.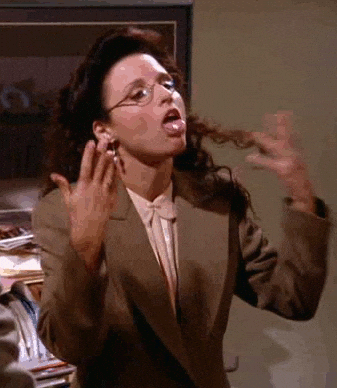 No, I'm talking about the kind of reviews you leave when you not only hired someone for their services, but you created a connection with them. Together you collaborated and produced something frickin' awesome! You went through an experience together, a creative process. You don't just say "It was good!" after something like that!
THE WHY
You might be wondering, why should I leave a review? Well here's a few things to consider:
1. Helps future clients
In all of those cases above, I was so glad someone took the 5 minutes to leave a review. I learned from them, I was able to get a better understanding of what I was putting my money towards. In some cases, it reassured me of my decision and made me excited! Now you have the opportunity to pass down your experience to the next person!
2. Means everything to small businesses
Leaving a review does more than just help out future clients, but it also TREMENDOUSLY helps out the business you just spent your good, hard-earned money on. Especially, small business owners. Speaking from experience...in the small business and the creative business world, REVIEWS ARE EVERYTHING!! We aren't Target, the whole world doesn't know about us and how cool we are lol. So we need your help to shout it to everyone else out there! When you leave a review for a small/creative business owner, I guarantee 10 out of 10 times they are doing a little happy dance!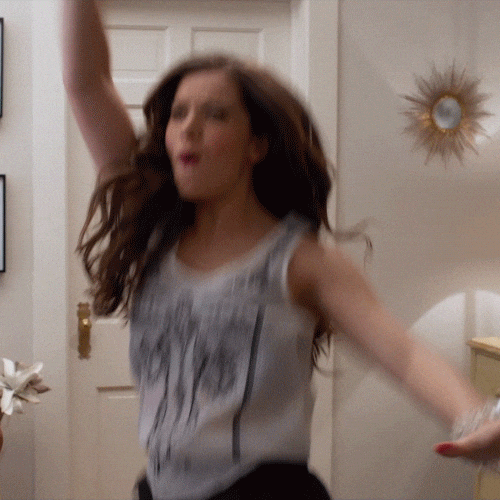 3. Shows your appreciation
In today's fast-paced world it can be easy to forget about things and quickly move to the next. But, taking those few minutes to share your thoughts and experiences after working with someone, is probably one of the nicest things you can do for them. ❤️ Odds are they spent HOURS working on your project in addition to the time they were with you, so letting them know their time and energy is valuable and their hard work did not go unnoticed means more than you might think!
4. Strengths connection
When you are working with someone directly, setting up a photoshoot, creating content, spending time communicating back and forth, etc. a bond is formed! That doesn't happen every day. When you leave them a review, you are letting them know that bond is important to you. You're telling them "Hey, that was pretty cool, let's be friends." From my end, even when the contract is up and the work is done, you don't just fall off the face of the earth. I'm always back here rooting for you and hope to have the opportunity to work with you again! It's a two-way street, so make those relationships meaningful and valuable.
THE HOW
Ok, we've made it this far. We know why it's so important to leave a review, but now what? How do I do that? What do I say? Who do I tell?? What do I do with my hands??? Ah! Haha don't worry, I got you! Below are some questions to help get the juices flowing and get you to think deeper about the experience instead of just "It was good."
Things to think about:
1. When working with Lindsay, how did she make you feel both leading up to the shoot and during the shoot?
2. After having time to be with the photos, how do you feel? How was your story/personality captured in those imagines?
3. In what ways did Lindsay meet or even exceed your expectations?
4. What made you want to work with Lindsay in the first place and would you do it again and why?
Now for the "How do I do that?"
Option 1 - Facebook
1. Start by going to my Facebook page: www.facebook.com/LindsayOienLLC/
2. Find the "Review" tab.
3. Find "Do you recommend Lindsay Oien Photography?
4. "Click "yes" and write your review! (Use questions above as prompts.)
5. Click "post" and envision Lindsay doing a happy dance!
See video if you need a visual! 👇
Option 2 - LinkedIn
Want to write a more business-professional recommendation? I'll accept that ;) haha. Here's a quick overview of how to do it via LinkedIn.
1. Start by going to my LinkedIn profile: www.linkedin.com/in/lindsay-oien
2. Find the "More" button under the cover photo.
3. Click "Recommend"
4. It will ask how you know me. Likely you will select "You were a client of Lindsay's" and my position is "Owner + Lifestyle Brand Photographer at Lindsay Oien, LLC".
5. Now write your recommendation! (Use questions above as prompts.)
5. Click "send" and envision Lindsay doing a happy dance!
Well, we did it! That's it! We covered a lot in this blog post, but thank you for taking the time to read it and take action from it. I truly appreciate the support from all the amazing people around me. It really does warm my heart and makes me do a little happy dance. If it wasn't for you, I wouldn't be where I'm at today!
Until next time, cheers!